PO BOX 2293
Brattleboro, VT 05303
1 (802) 254-2273

E-mail:
JESSE LEPKOFF: MUSICIAN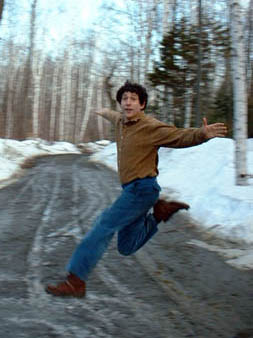 Jesse Lepkoff resides in Marlboro Vermont and has been active as a musician for 35 years. He has had a long career in playing renaissance and baroque music with various groups and especially with the Boston Camerata.
Lepkoff studied music at The Longy School of Music and The New England Conservatory where he received his Bachelors degree in the performance of early music. He spent a year in graduate study with baroque flute virtuoso Wilbert Hazelzet at the Royal Conservatory, Netherlands.
Lepkoff has performed in many festivals around the world including those in France, The Netherlands, Singapore, Israel, Japan, Norway, Great Britain, Germany, Spain, Portugal and the U.S.. His performances include appearances with the Smithsonian Chambers Players, the Musicians of Swanne Alley, The National Symphony, and the Arcadia Players. He performs regularly with The Boston Camerata and has recorded over a dozen CDs with them on the Erato and Nonesuch labels including a medieval version of Tristan and Iseult which won the "Grand Prix Du Disque." He has recorded for Radio France, appeared Live on WGBH radio, and has given lecture concerts at the Smithsonian, New England Conservatory and Louisiana University, Lafayette.
Lepkoff began playing the guitar and singing at an early age exploring the folk and delta blues repertoire. In later years he became interested in Bossa Nova songs, particular those by the Brazilian composer Antonio Carlos Jobim. Starting in 2001, Lepkoff used Bossa Nova as a jumping off point for his song writing. He has composed many songs in Bossa Nova style, completing his first Cd in 2008. In addition, Lepkoff expanded his songwriting style to include sophisticated blues/jazz styles as inspired by musicians of the twenties and thirties, like Ma Rainey, Bessie Smith, Blind Boy Fuller, and Fats Waller.


JESSE SPEAKS ABOUT HIMSELF:
From the left: My father Eugene, Jesse and brother Daniel
Photo by: Rebecca Lepkoff
I started out playing guitar and singing folk music and blues at the age of twelve. Growing up, my parents exposed me to many types of music. My father recorded tapes off the radio in New York, mostly from WBAI--all kinds of Jazz, ethnic music of varying types, African and Indian Music. I attended Leonard Bernstein's concerts for young people. And I remember jazz in the garden of the Museum of Modern Art. All this music made a great impression on me. I absorbed it all like a sponge. I loved many types of music -particularly baroque music. As I became of age to borrow and buy my own records I made my way through all of Bach's and Scarlatti's keyboard works and I could hear those pieces in my head. They became "my songs" as an adolescent. One day my father brought home the famous Getz/Gilberto recording. That became one of the most played records of all - I was enchanted by the sounds of bossa nova; the suave guitar with its sophisticated and subtly colored chords in syncopated rhythm and the lovely vocal melodies that seem to float freely above it. That music I knew was something very special and I listened with rapture to the chords of the guitar and the Portuguese language sung in such an unforced way. I never thought I could play that music.
At age twenty I taught myself to play the recorder during a summer I escaped from a city cooking job to my parents Summer house in Jamaica, Vermont. I found that I had great proficiency and was thrilled that I could play sonatas that for years I listened to and loved. That was the beginning of my formal training in music, specifically early music of the baroque, renaissance, and the middle ages. After spending 6 years in study at the New England Conservatory in Boston where I also took up the traverso or baroque flute, and 1 year of study at the Royal Conservatory in The Hague, Netherlands, I was fortunate to become affiliated with The Boston Camerata. I have been concertizing and recording with them for over 25 years.
I have traveled throughout the U.S., all over Europe, some in the Middle East and Asia and have worked with very fine musicians through my connection to that group.